Now in Canada.  You could lose a pound a day with HCG.
HCG releases the Abnormal fat stores and makes them available to be used as fuel.  You lose fat & keep muscle.
HCG resets your bodies Hypothalamus.  That keeps your body from gaining back the weight you've lost.  No more yo yo  dieting.  You lose the weight and it stays off.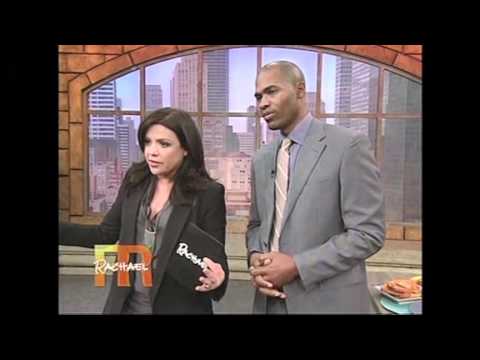 Look at what people have to say
"I can't believe the weight I lost.  It's easy and I am so exited to go back to regular eating and staying skinny.  I love it."
You could lose 20 lbs or more in 20 days
"It has now been 4 months since I finished the HCG diet program and I am proud to say that I have kept 100% of the weight off, I feel more energized that I ever have and I'm doing things that I would have once found to be physically impossible." Ashley
HCG Diet Overview
Superior Quality Product, Proven to Work and Recommended by Doctors.
Let's get more in depth into the program.  Check out the videos below to get a deeper look into what the diet looks like.
HCG Diet Phase 1
Phase 1 – Cleansing
Kevin Trudeau, author of The Weight Loss Cure They Don't
Want You To Know About, suggests that phase1 of this
program should involve cleansing.  He recommends yeast,
colon, gallbladder, and liver cleanses.  Most individuals have
just as much success moving on to Phase 2 without the
above-mentioned cleanses.  It is up to the individual to
determine what, if any, cleanses should be completed before
the start of the Skinny Up! program.
HCG Diet Phase 2
Phase 2 – VLCD
(very low calorie days) while taking HCG!
Breakfast:  Herb tea in any quantity without sugar.  Black
tea and coffee are also permitted.  You may sweeten these
teas with Stevia, a natural sweetener which is available
through health food stores.  (Do not use aspartame,
Nutrisweet, acesulfame, sucralose, Splenda, or any other
chemicalized sugars.)
Lunch and Dinner:
100 grams of lean meat:  3-1/2 ounces (raw) / 3 ounces
(cooked) of beef, veal, chicken breast, fresh white fish,
lobster, crab, or shrimp.
Substitutions:  You may use 4 eggs (1 whole plus 3
whites) or ½ cup fat free cottage cheese occasionally as
your protein.
Bread:  1 Melba toast or 1 Grissini Bread Stick
Fruits and Vegetables:  Pick one fruit and one vegetable
for each meal.
Fruits:  One item per meal (one handful)
One apple (not two small apples)
One orange
Handful of strawberries
½ Grapefruit
Vegetables:  One item per meal (one handful)
Radishes
Cucumbers
Celery
Fennel
Cabbage
Tomatoes
Onions
Spinach
Lettuce
Chard
Asparagus
Beet Greens
HCG Diet Phase 3
Phase 3 – Ending the HCG
After the diet is completed, you may now eat anything you
please EXCEPT sugar and starch, provided you are faithful to
following one rule.  This rule is that you must weigh yourself
every morning.
It takes about 3 weeks before the weight becomes stable.  It
is during these 3 weeks that you must realize carbohydrates
(sugars, rice, bread, potatoes, pastries, etc.) are, by far, the
most dangerous.  If no carbohydrates whatsoever are eaten,
fats can be indulged in somewhat more liberally and even
small quantities of alcohol, such as a glass of wine with
meals, does no harm.  But AS SOON AS FATS AND
STARCH ARE COMBINED, THINGS ARE VERY LIABLE TO GET
OUT OF HAND.  This has to be observed very carefully
during the first 3 weeks after the treatment is ended,
otherwise disappointments are almost sure to occur.
As long as your weight stays within two pounds of the
weight reached on final of using Skinny Up!, don't worry
about what you are eating.  But the moment the scale goes
beyond two pounds, even if this is only a few ounces, you
must skip breakfast and lunch and drink plenty of water.  In
the evening, you must eat a huge steak with only 1 apple or
a raw tomato.  This should bring your weight back down
near your last Skinny Up! weight and you can begin eating
normally (still no sugars or starches) the next day.
Once you have maintained your last Skinny Up! weight for 3
weeks, you are then able to return for another round of
Phase 2 (VLCD with Skinny Up!).  If you have met your
weight goal, you then move to Phase 4.
HCG Diet Phase 4
Phase 4 – Maintenance
The next 3 weeks in Phase 4 will require that you continue
to weigh everyday and, again, maintain your last Skinny Up!
weight.  Steak days will be needed if your weight rises by
more than 2 pounds, just like in Phase 3.
During this phase, you will start introducing sugars and
starches back into your diet.  This will train your
hypothalamus to accept your weight, no matter what you
eat!  Hopefully, by this time on the program, you will have a
much better sense of what your body likes in terms of food
and you will not revert to eating processed, empty caloric,
non-nutritious food!
Life
Eat what you want, when you are hungry.  Stop when you
are satisfied and STOP THINKING ABOUT YOUR
WEIGHT!
Click Here to buy HCG and  you could lose 40 lbs in the next 40 days
Click Here to buy HCG and could start losing a pound a day. Now